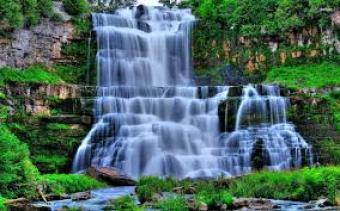 "For I, the LORD your God, am a jealous God" (Exodus 20:5).
As a child, I used to think God was mean. When we read the 10 Commandments in church Sunday mornings, I thought of God exacting revenge on mankind because that was what (in my mind) jealous men did: got angry and started destroying things. This past week I was given to see clearly that God is not a jealous destroyer (only?), but a Lover in relentless pursuit of His Bride. As a Lover, God lavishes us with gifts and adorns us with good things so that we radiate with His beauty (Ezek. 16; cf. Eph 1:7-9).
We bear God's image; we represent Him here on earth. Part of that image is this lavishness, this generosity that we ought to mirror to our neighbors. Therefore, we must beware of a miserly way of living; a 'mine' mentality is not a Godly attitude, and easily leads us astray into (or perhaps is a result of) idolatry. This is very true of my own life. Good things like food- which are good gifts with which God blesses us- are easily mutated into self-serving and self-satisfying pleasures. Stewardship of both my time and my money (actually, as I write this I am convicted: is it really my time and money?) has also proven difficult to manage in a way that reflects God's desire to shower the earth with goodness. And how does this reflect in ministry? I am not thinking first and foremost about my professional counselling ministry, but in my everyday walk with others. Do I live with the intentionality of wanting to bless them? Do I put them first before serving myself? I am ashamed to say that I rather hoard my goods and spend money on things that ultimately don't matter. I am tight with my time and would rather invest that in things that are on the surface more gratifying than service. I recently heard it said of a man, "he seems like he has all the time in the world to spend talking with you"; I want to have more of this kind of an attitude. I want to better image my Creator, who has all the time in the world to spend with me, and even to chase after me. What god is great like our God ? (Ps. 77:13).