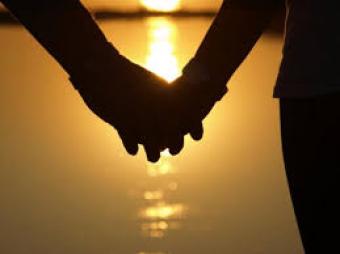 What does it mean to find pleasure in God? We are not to seek pleasure in ourselves, or in the creation (Rom 1), so what are the pleasures of God? What do they look like? Are they really more pleasurable than the ones I tend to sinfully run to already?
I understand the theological answer to these questions. The pleasures that God offers us make all other fade to less than nothing in comparison; I know this because He says so in His word. However, at a functional level, I struggle to believe this. I don't have a very firm grasp on what this would look like in my everyday walk. There is a huge disconnect between my head and my heart in this regard.
In Psalm 16, David says of God, "You will show me the path of life; in Your presence is fullness of joy; at Your right hand are pleasures forevermore" (v. 11). I have been wrestling with this verse for years. I understand that David is speaking in the present tense; therefore, this fullness of joy, these eternal pleasures, can be and indeed are to be experienced now. But what are they?
Perhaps you have heard C.S. Lewis' analogy of kids settling for making mud pies in a sandbox instead of taking the invitation to play at the beach. John Piper echoed these sentiments in his conference on Sex and the Supremacy of Christ: Piper stated that our souls are meant to be staggered with the greatness and the grandeur of the supremacy of Christ; however, we tend to chase after the banal pleasures the world has to offer. The antidote for this smallness of soul is to enlarge the souls by swimming in the Bible and drinking in the greatness of the attributes and the works of God.
I was amazed at how simple and yet how profound the answer to my questions is. God Himself is the answer. He IS the supreme pleasure. David, I believe, was driving at this: the greatest pleasure is to be in God's presence, and not just in His presence but in a position of favor at his right hand! THAT IS LIFE! What a wonder that we are afforded such mercy, such favor, such joy.
And so…why choose something else? I think the abstractness and perhaps even the apparent eschatological nature of this reality is disconcerting to me. To be in God's presence seems to me a promise with future fulfillment, not a present reality. But I think that is why God has placed us in community. All sin, and perhaps especially sins of escapism, turns us in on ourselves. By the nature of the sin, we block others out (including God). This I am masterful at doing. However, in doing so we miss out on the very pleasures that we are seeking that are to be found in God through the ministry of and to others. Not only do we miss out on companionship in our loneliness, enjoyment in our disappointments, comfort in our grief, and encouragement in our frustrations, we also miss out on seeing what God is willing to do and does in our lives as well as in the lives of others; we miss out on the opportunity to be efficacious instruments in God's hands in the work of his kingdom.
I pray that as He works in me, I will relish the pleasures that He has treasured up for me in this life, all the while looking forward to the ultimate reality of life at His right hand forever.