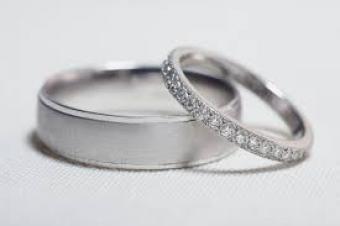 "Come, let us return to the LORD; for he has torn us, that he may heal us" ~Hosea 6:1
God is faithful. That is one of the prevailing themes in the Bible, one that is particularly demonstrated throughout the unfolding of Israel's story in the Old Testament. God's justice and mercy, discipline and deliverance, and even transcendence and imminence demonstrate His faithfulness. God enters into a covenant relationship with fallen man, and confirms this covenant with an oath, so that "by two immutable things, in which it is impossible for God to lie, we might have strong consolation" and hope in the fulfillment of His promises (Heb. 6:18, NKJV). God's faithfulness is especially highlighted in the face of Israel's sin. When God's chosen people turn their backs on Him, He calls them by his own word, wooing them back like a jealous Lover, but disciplining them when this wooing is ineffective in penetrating their hard hearts. The book of Hosea gives a rich picture of this steadfast, faithful covenant love of God for His people.
In this book, God commands the prophet Hosea to take Gomer, a prostitute, as his wife. This is a picture of God calling His own while they are in a life of sin. Paul echoes this sentiment when he says "while we were still sinners, Christ died for us" (Romans 5:8). God reaches out to us, his enemies, and in marvelous acts of loving faithfulness rescues us from ourselves and welcomes us into His family.
In some cases, it seems, people readily heed the call of the Holy Spirit, and follow after God. Others, however, the LORD must break; this seems to be especially those whose lives are steeped in great depths of sin. And yet, God still calls them. He does so by exposing their sin, bringing it into the light where it can be acknowledged, confessed, and forsaken. Although God is indeed working at this time, a person going through this great trial often feels far from God as his sins bury him in a mountain of guilt and shame. These feelings can make a person think he or she is forever outside the reach of God's mercy.
Hosea 5:13-6:3 is a passage that begins with people experiencing these feelings of pain and distress, like they have been torn apart. The LORD reveals that this is His own work. Though one might try to find consolation and healing in another in this distress, they will find none but in the Lord. God breaks people so they will "acknowledge their guilt and seek [His] face, and in their distress earnestly seek [Him]" (5:13). God wants to expose not only the sinful acts that a person has committed, but also reveals the spiritual adultery of their hearts. This work of God, though painful, results in the person ultimately fleeing to God to be healed.
The key is that it is God's work! Every work that God does is a good work, and He who begins a good work in a person will faithfully complete it (Phil 1:6). This does not mean it will be a painless experience for people whose sin is exposed. God promises to replace our hard and stony hearts with a new heart of flesh (Ezek. 36:26); this means that people must come under the surgical knife of God's Word- and it is going to hurt. This is necessary, though for a person whose life has been steeped in sin. Demonstrating to this person that this heart-replacement surgery is God's outworking of His faithful love for them gives vital hope for them to persevere.
The LORD never leaves His chosen ones in this state of despair. Nor does He leave them alone. The call in verse one of Hosea 6 is the invitation of another person, a person who knows where to go and whom to turn to at this time: "Come, let us return to the LORD; for he has torn, that he may heal us; he has struck down, that he may build us up" (italics added). This call is made by one who sees God's hand at work in this present situation, and can lead the distressed ones to their faithful LORD.
As one who has experienced such painful times, I can extend this call to others who find themselves radically exposed by the discipline of God. God called me out of a life entrenched in sexual addiction. The cost to me was my marriage, my job, and my pride- but it was not my life as the law demands. That was the price that Jesus Christ paid for me. He gave His life for me, but on the third day He rose again, and I with Him: "on the third day he will raise us up" (6:2; c.f. Gal. 2:20). At the time I knew by process of elimination that this was God at work: I had never openly confessed my sin, but had to be caught in it; Satan clearly did not expose my sin, but was all too happy for me to be living in that lifestyle; that left God as the only one who could have been orchestrating this in my life. Not until recently did I find this text which so expressly states what I had experienced.
God also reveals His purpose for this process of change. He calls us out of our dead state so that "we may live before Him" (6:2). He longs for us to live in relationship with Him, but we cannot live in the face of His holiness in our state of sin. God justifies repentant and believing sinners on the basis of Christ's righteousness, working that radical heart change in them by His Spirit. In this strength those who have been heavily afflicted can "press on to know the LORD" (6:3).
Those who press on to know Him will see His faithfulness. He is as faithful as the sun rises and sets, and is intent on showering His people with blessings (6:3, echoing the Noahic covenant, Gen. 8-9). As the apostle Paul says, our affliction is "preparing for us an eternal weight of glory beyond all comparison" (2 Cor. 4:17). The writer to the Hebrews confirms this, noting that "for the moment all discipline seems painful rather than pleasant, but later it yields the peaceable
fruit of righteousness to those who have been trained by it" (Heb. 12:11).
If you have been caught in a lifestyle of sin, take heart! God is calling you to return to Him and enter into a living relationship with Him, your covenant keeping LORD. You may feel broken, torn, and wounded, but remember where God is leading you. "Faithful are the wounds of a friend" (Prov. 27:6)!